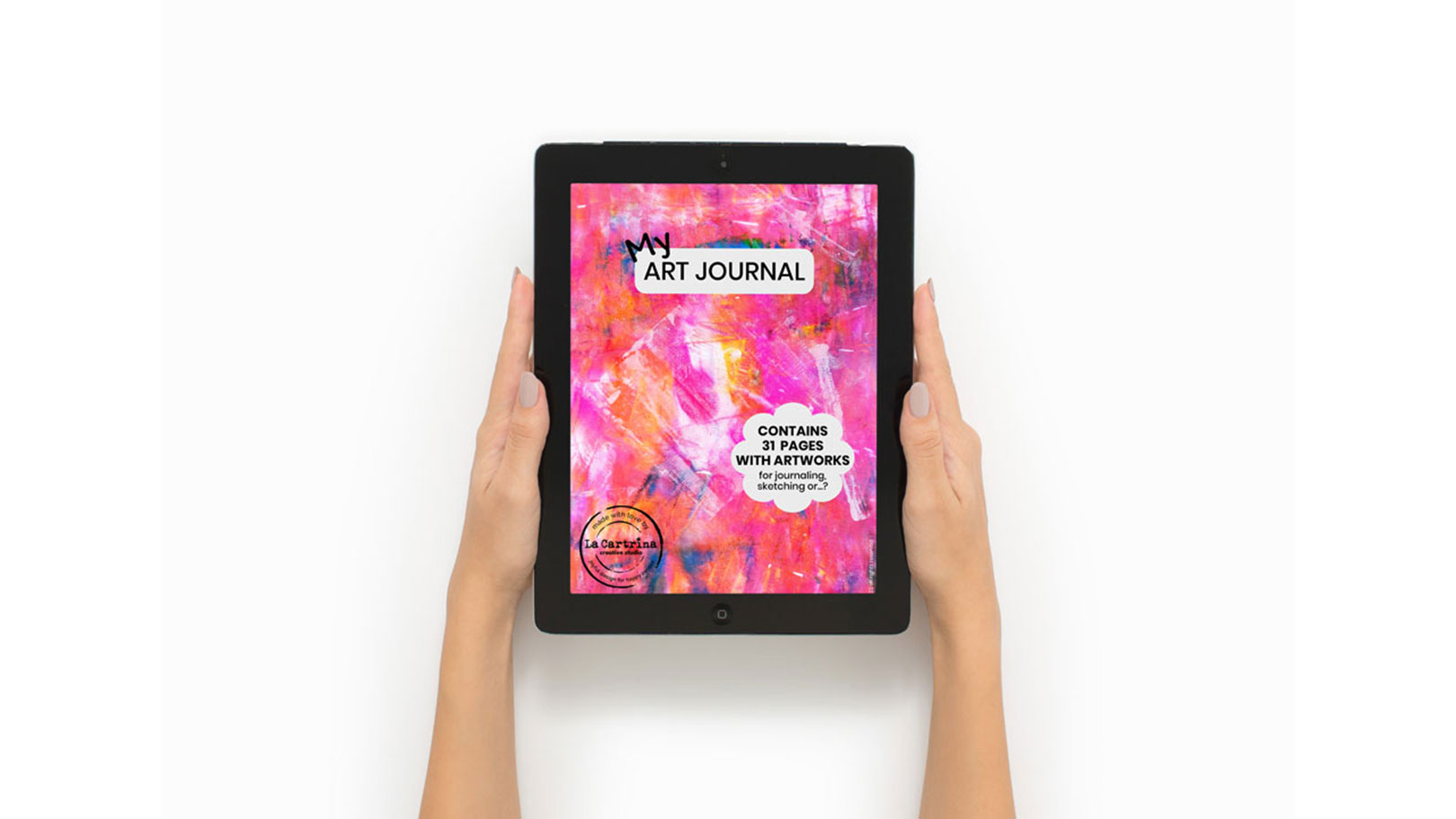 Since falling in love with my gel plate, I've discovered its incredible versatility as a tool for creating the wildest and most unexpected prints, transfers and artwork. Over the past six weeks, I've thoroughly enjoyed exploring this medium as part of my second subject in my degree in me.
Do you like surprises?
Working with the gel plate is an absolute blast and, in terms of the results, the opposite of my first subject, block printing. Unlike the latter, where the aim is to achieve the same high-quality print each time, with gel plate printing, you embrace the element of surprise! It's all about approaching each piece with an open mind and no specific expectations about what the final result will be. If you're someone who loves surprises, then gel plate printing is an art form you won't want to miss.
But enough talk, I'm sure you're eager to hear how my final assessment went.
Final assessment of the subject
Because this gel printing thing is so much fun I ended up with countless sheets of the most colourful and bright prints. Really a joy to look at. But what now?
Well, the possibilities are endless! I've found that these prints make fantastic backgrounds for starting new artwork. It's always difficult to know where to begin with a blank canvas, but with a colourful gel print as a starting point, the ideas just flow.
I've also used the prints to make scrapping paper for collages and I think of making gift tags or greeting cards from them. But, my favourite thing to do was to use the prints as backgrounds for my artwork. I created a trio of pieces where I used the gel prints as the backdrop, then added black and white photos on top, decorated them with tissue paper and even added some glitter glue for a little sparkle. Here you can see 2 out of the 3:
As I was creating these artworks, I realised that once the prints were used, they were gone forever. That's somehow sad. That's when I had the idea to photograph all of my other prints. This way, I could use them for something else, like creating a digital product for others to enjoy!
The Digital Art Journal was born
That's why I've created a digital art journal! It features 31 pages of stunning backgrounds that you can import into your digital notetaking app, like Goodnotes, and write on top of. I chose 31 pages, so there's one for every day of the month, making it perfect for a monthly challenge. For example, you could try doodling something every day for 31 days.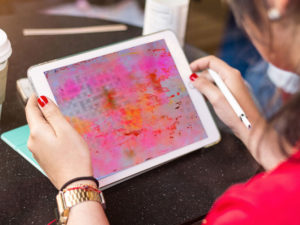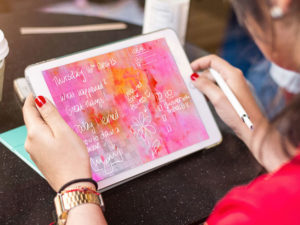 Creating this journal took a while because I used so many bright colours, including some neons, and scanning them in never seemed to work. But, I found that photographing each print on a sunny day did the trick. Then, I imported the photos into Affinity Publisher and carefully chose the best crops and order for each page. And voila, my final digital art journal is now ready for you to personalise!
So, what do you think of my journey with the amazing gel plate? Have I inspired you to try it out for yourself?