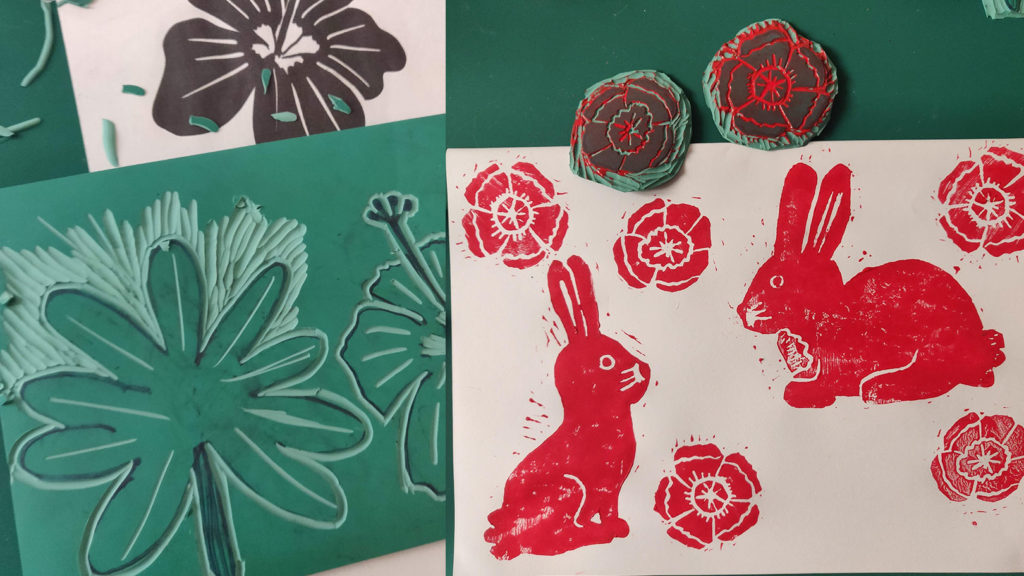 As my first subject, I chose Block printing. The art form has always fascinated me and I was particularly inspired after listening to a Lisa Congdon Session, where she interviewed Jen Hewett. Jen shared how she found her love for block printing by first experimenting with screen printing, which is another medium that I am also quite fond of.
Why block printing?
The significant advantage of block printing that resonated with me is that it can be done with minimal space and basic equipment, and the best part is that I will be able to see immediate results from my efforts. This realisation prompted me to give block printing a try, and I have decided to make it the first subject of my "Degree in me" curriculum.
Study
I have allocated the next six weeks to study, design, practice and complete a final project in block printing. My main resource for this project will be Jen's book "Print, Pattern, Sew" which I will be reading and taking notes from. I will also be compiling a checklist from my notes and experiences for later reference.
Design
The design process for my block printing project will begin with sketching out my ideas in my sketchbook. I will then decide on which ideas to develop further and bring to life through my prints. This will involve gathering all the necessary materials, such as checking the usability of my old paints and selecting the appropriate materials to print on, including paper and fabrics.
Practice
Practice will involve the carving of the block(s) and selecting the paints/colours that will be used for my designs. Once all the preparations are complete, I will finally be able to start the printing process and have fun creating my designs.
Final project
As for my final project, I am still deciding on the specifics but I am considering the idea of printing on traditional Portuguese tea towels or using my fabric scraps to make a tote bag or napkins. I am excited to see the final outcome and to experiment with different materials.
Conclusion
In conclusion, I am looking forward to this block printing journey and I am eager to see the progress and outcome of my efforts. After the six weeks, I will be sharing my experiences in a blog post and providing a review of the book, "Print, Pattern, Sew". I invite you to follow along and see the results of my project, and maybe even be inspired to try block printing yourself.