In the charming coastal city of Valencia, Spain, lies a captivating blend of history, art, and gastronomy. During my recent four-day visit to this cultural gem in May, I was fortunate to immerse myself in the vibrant atmosphere, discovering the city's unique charm and indulging in its diverse offerings. From the mouthwatering cuisine to the awe-inspiring architecture and captivating art scene, Valencia proved to be a delightful escape that left an indelible mark on my soul.
Exploring a New Culture
As I ventured through the streets of Valencia, I found myself immediately captivated by the city's rich history and vibrant energy. The distinct blend of influences from the Romans, Moors and Christians is evident in every corner, creating a cultural tapestry that is both fascinating and unique. The locals are warm and welcoming, eager to share their love for their city and its traditions, making it easy to immerse myself in the local culture.
Architectural Marvels
Valencia boasts a remarkable architectural landscape, seamlessly blending historic treasures with modern marvels. The iconic City of Arts and Sciences, designed by Santiago Calatrava and Félix Candela, is a testament to the city's commitment to innovation and design. Its futuristic structures, including the mesmerising Oceanogràfic and the breathtaking Palau de les Arts Reina Sofia, left me in awe of human creativity. In contrast, the historic centre of Valencia, with its narrow cobblestone streets and majestic Gothic architecture, provided a glimpse into the city's medieval past. The magnificent Valencia Cathedral and the intricate Silk Exchange (La Lonja de la Seda) were architectural masterpieces that stood as testaments to the city's rich heritage.
Artistic Enchantment
For an art enthusiast like myself, Valencia was a treasure trove of artistic wonders. The city's numerous museums and galleries showcased an impressive collection of both classical and contemporary works. The IVAM (Institut Valencià d'Art Modern) offered a captivating exploration of contemporary art and in the evening I visited the CCC Museum (Centre del Carme Cultura Contemporània). This dynamic cultural hub is located in a beautifully restored former convent, offering a captivating blend of contemporary art, live performances and exciting events. The museum's late opening, accompanied by live DJs and bands, added a vibrant and energetic atmosphere. Along the streets, vibrant street art adorned the walls, adding a vibrant and modern touch to the city's artistic landscape. The blend of traditional and contemporary art forms in Valencia was truly inspiring.
Cycling Through the Park and Bike-Friendly City
One of the highlights of my time in Valencia was the opportunity to explore it on a Bicycle. The Turia Gardens, a former riverbed converted into a lush green oasis, provided a serene escape from the bustling streets. With dedicated cycling paths and pedestrian-friendly zones, Valencia proved itself to be a haven for cyclists. I rented a bicycle and effortlessly pedalled through the park, enjoying the fresh air and scenic views. The city's commitment to creating a bike-friendly infrastructure made it a joy to explore Valencia on two wheels.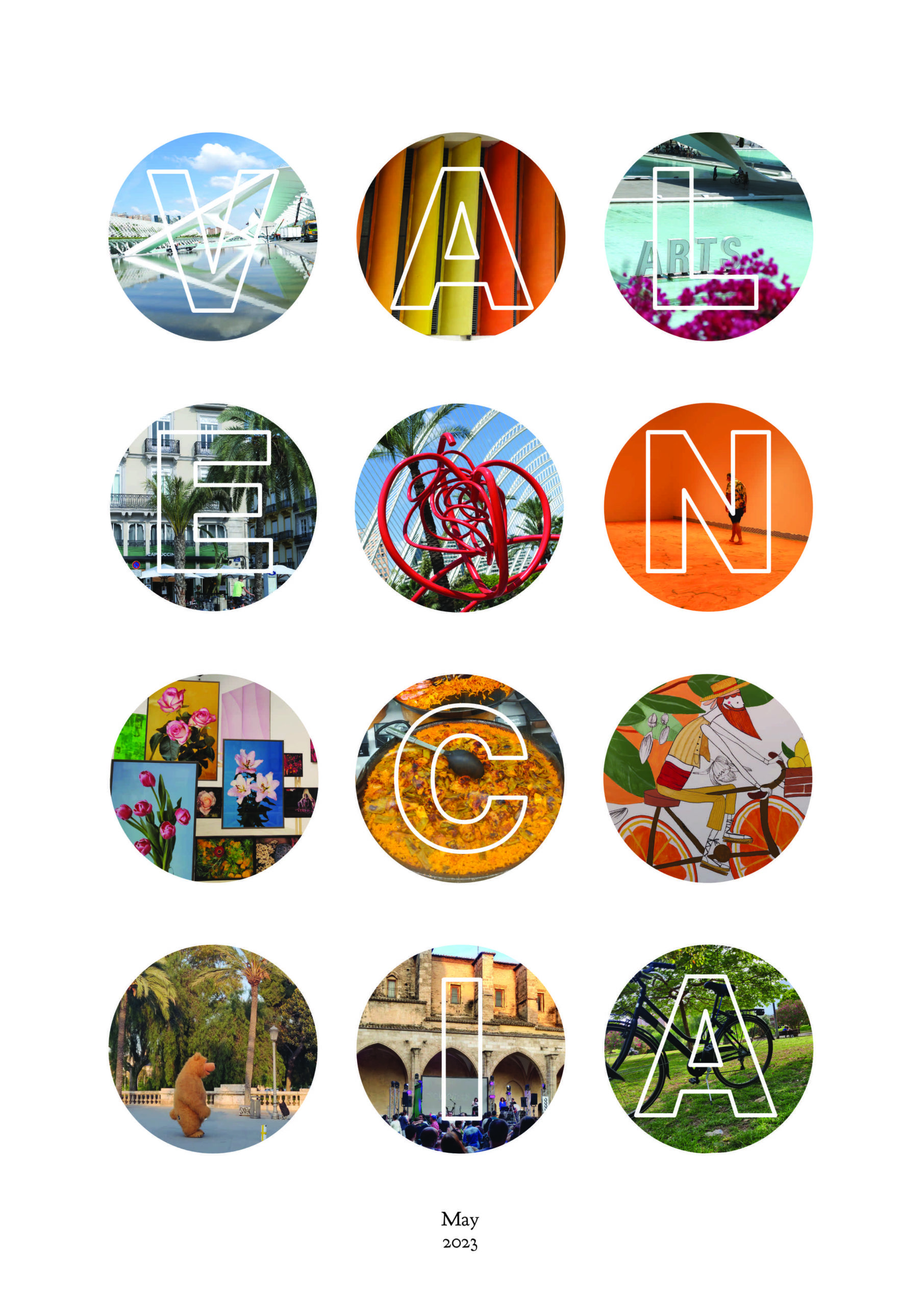 Conclusion
My four-day adventure in Valencia was a whirlwind of sensory delights. From the tantalising flavours of its cuisine to the awe-inspiring architecture and captivating art scene, this city effortlessly charmed and captivated me. Valencia's unique blend of history, culture, and creativity made it a destination that truly nourished the soul. Whether it was strolling through the historic streets, exploring world-class museums, or indulging in the local cuisine, each moment in Valencia felt like a cherished memory. If you're seeking a change of scenery and a deep dive into a new culture, I wholeheartedly recommend adding Valencia to your travel bucket list. Valencia has proven to be a wellspring of inspiration for artists from all walks of life. Whether it is the centuries-old architectural marvels, the vibrant street art, or the contemporary art scene, the city offers a multitude of avenues to ignite the imagination. I am grateful for the opportunity to have experienced Valencia and take home a bucket of inspiration.